AI MIDI Maker
Enhance your original MIDI creations

No matter the challenge, our artificial intelligence is designed to harmonize with your melody, guiding you toward musical perfection.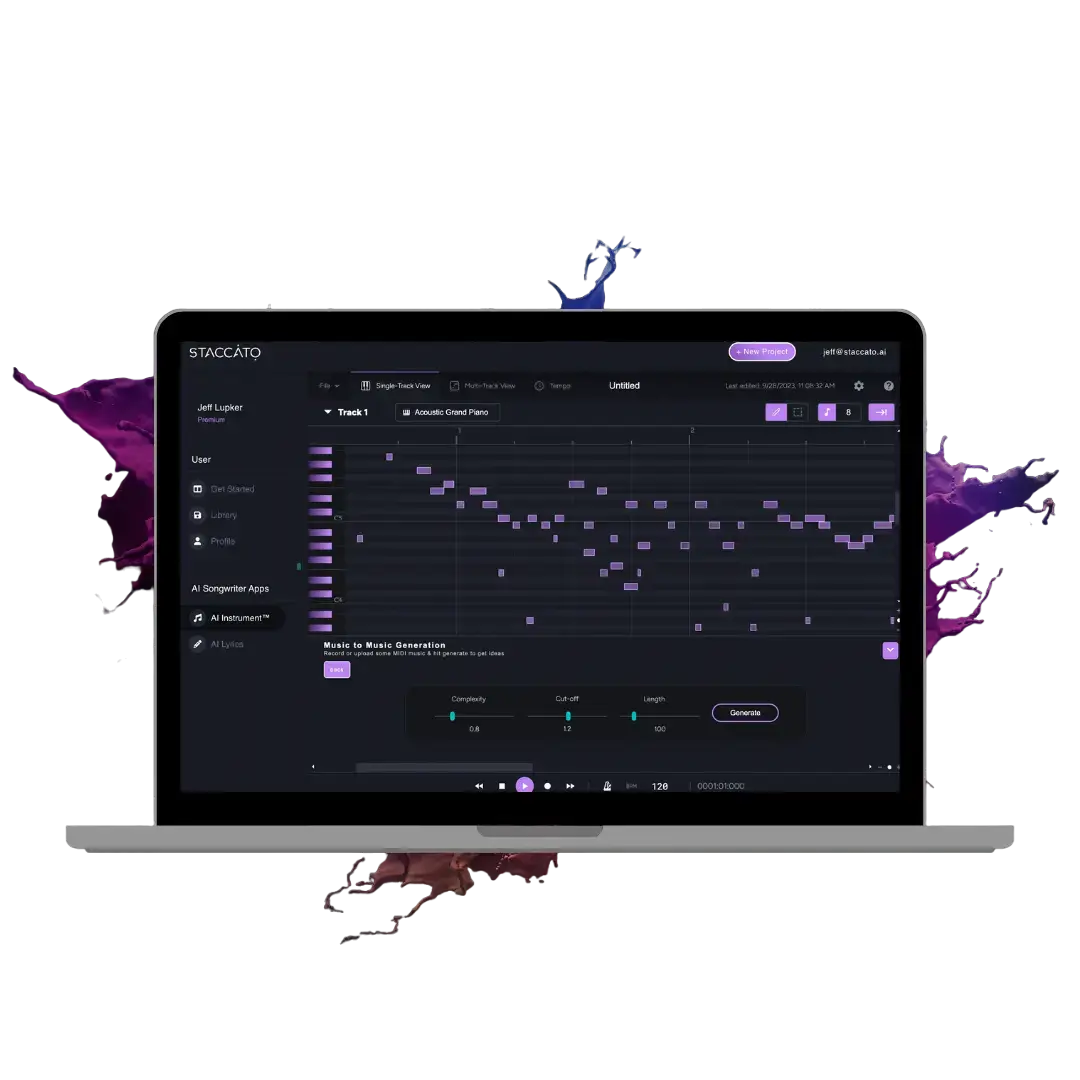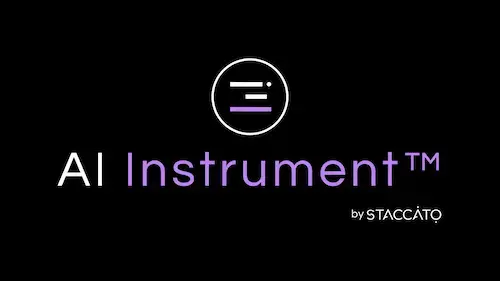 AI MIDI Music Maker
Our cutting-edge AI MIDI maker caters to every style, genre, and emotion in music, lyrics, and poetry, empowering artists of all backgrounds to channel their boundless creativity and bring their unique vision to life. Get ready to experience endless musical exploration with our AI MIDI maker.
Step 1
Input a MIDI track or drag & drop into the app.
Draw your notes into the editor

Record notes from your favourite MIDI controller

Upload existing files you have
Step 2
Change parameters to suit your needs or to explore new possibilities.
Creativity: Change how creative you want the generation to be

Cut-off: Control how many options the AI will choose from for each generation

Control the length of your output
Step 3
Listen to what the AI Instrument™ thinks should come next & repeat steps as needed.
Playback your AI generations with the online virtual instruments or connect with any of your favourite digital sounds

Generate ideas at any moment in your song

Edit the generations in our MIDI editor
AI MIDI Generations for Your Digital Audio Workstation (DAW)
AI INSTRUMENT™ PLUGIN
Experience instant MIDI AI music creation. Input the MIDI tracks you're crafting into our MIDI music software and let it reignite your artistic passion. Staccato's intuitive design guarantees a hassle-free introduction, enabling you to plunge into your craft without delay.

Integrates easily with your favorite software like ProTools, Abelton, Logic and more.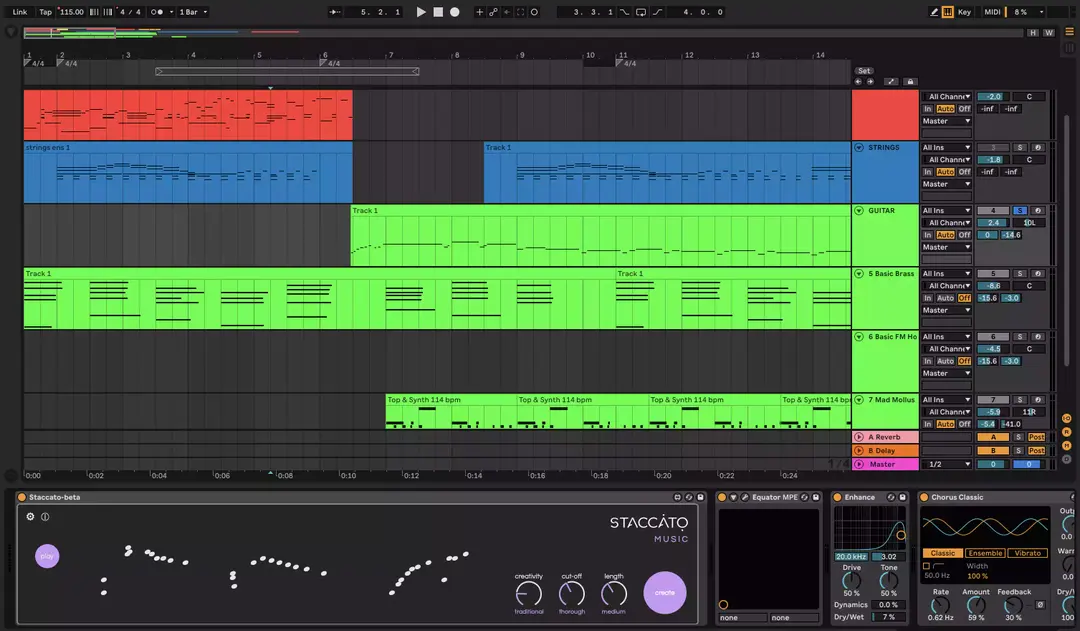 Frequently Asked Questions
Here are some common questions and answers about AI MIDI Maker