AI Music Writer
Fuel your musical visions with our AI music writer.

Whether you hit a creative wall or seek a new muse, our AI is here to rekindle your passion, helping you craft melodies like a pro.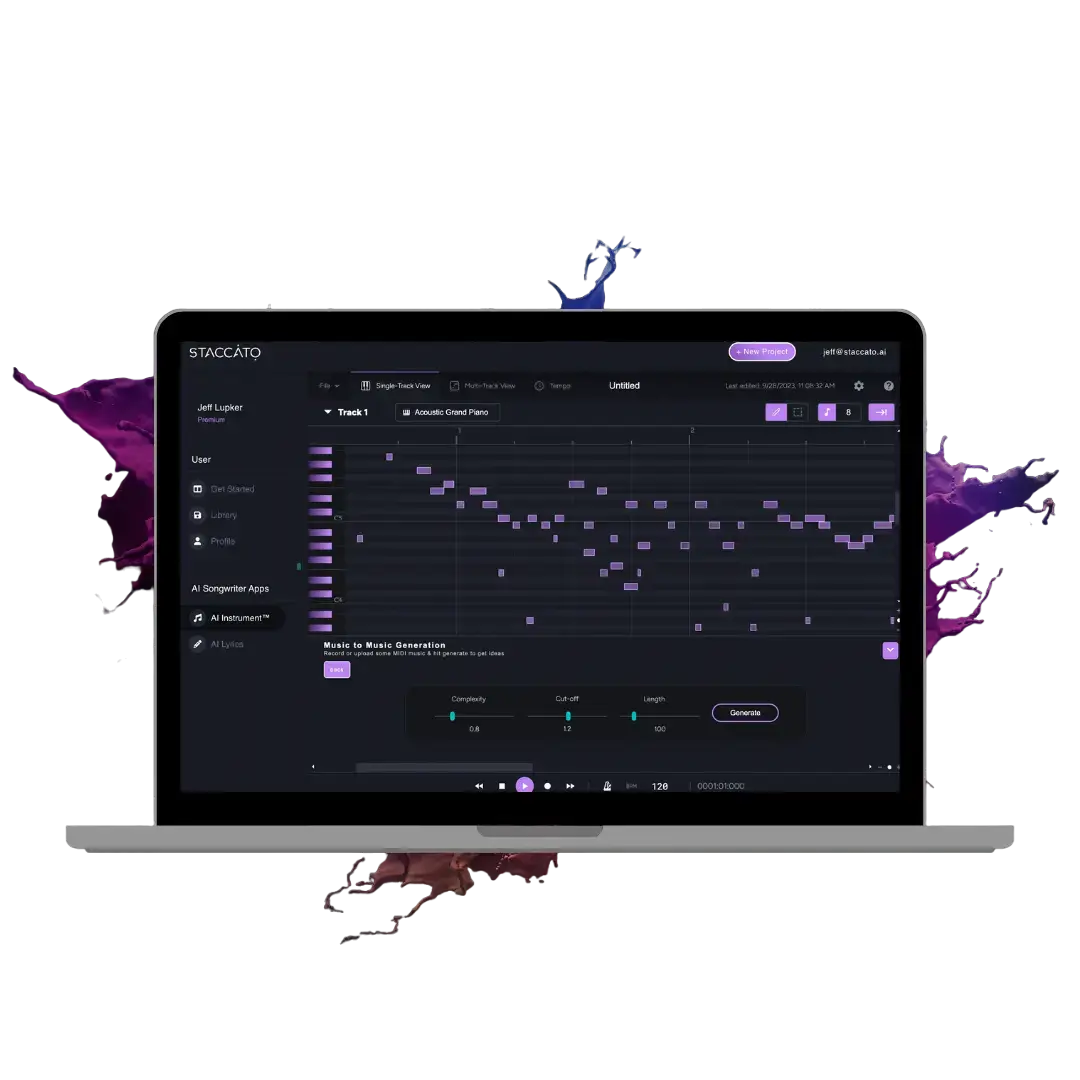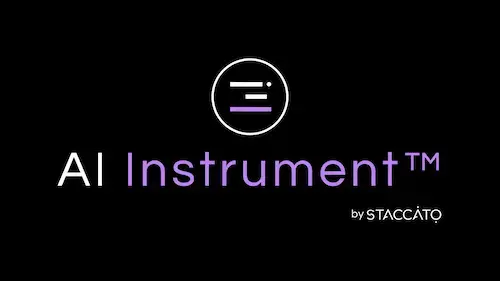 Write Music With AI
Expand your artistic potential with Staccato's AI Music Writer. Customization options make it easy to tailor your composing style seamlessly. Dive into the world of music creation with an AI proficient in musical writing, and uncover new avenues of self-expression. Whether it's rap, pop, or any musical genre, our AI Music Writer has got you covered.
Step 1
Input a MIDI track or drag & drop into the app.
Draw your notes into the editor

Record notes from your favourite MIDI controller

Upload existing files you have
Step 2
Change parameters to suit your needs or to explore new possibilities.
Creativity: Change how creative you want the generation to be

Cut-off: Control how many options the AI will choose from for each generation

Control the length of your output
Step 3
Listen to what the AI Instrument™ thinks should come next & repeat steps as needed.
Playback your AI generations with the online virtual instruments or connect with any of your favourite digital sounds

Generate ideas at any moment in your song

Edit the generations in our MIDI editor
AI MIDI Generations for Your Digital Audio Workstation (DAW)
AI INSTRUMENT™ PLUGIN
Effortlessly import the MIDI tracks you're crafting into our music writer and craft real-time AI MIDI music. Staccato's user-friendly interface ensures a smooth start, allowing you to dive headfirst into your musical exploration.

Seamlessly integrates with your preferred Daw like ProTools, Abelton, Logic and more.