AI Lyrics
Are you seeking inspiration to create new lyrics or need help with existing ones?

Our AI-powered lyric generator helps you create personalized songs while staying true to your unique voice. Think of it as your personal creative assistant!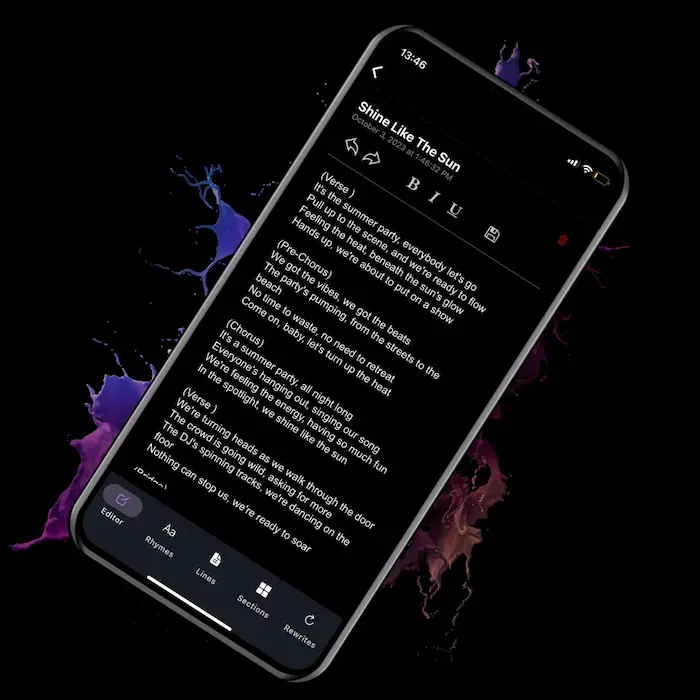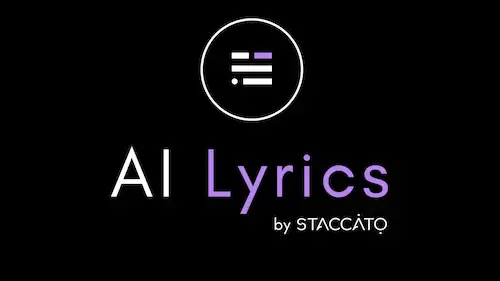 The AI Lyrics Writer
Stuck on a line or in need inspiration? Songwriting can be challenging, especially when confronted with writer's block. Our AI-generated lyrics inspire you to craft your next masterpiece.

Whether you're a seasoned musician or embarking on your musical path, our AI lyric generator is your companion in creating original lyrics.
Write
Personalize sections and keep your unique voice when adding a mood, genre, style, and keywords.
Rewrite
Our AI will rewrite lyrics that just aren't working for you. Or, rewrite existing lyrics in a new style.
Next Line Suggestions
Get real-time lyric suggestions with AI when you select a passage and choose your desired line count.
Rhyme
When your lyrics need a creative touch, select a mood or theme and a few keywords let AI do the rest.
AI-Powered Analysis
Ready to elevate your lyrical skills like a pro? Our AI lyrics software is designed to analyze your verses deeply.

With AI-powered analysis, you can refine your skills as a songwriter, lyricist, or music composer and create works that are more appealing to your audience, by identifying patterns and trends in your writing, gaining new perspectives, and even discovering potential areas for improvement.
SYLLABLE STRESSES
Let AI guide you to create music like a pro when you find the syllable stresses in your lyrics to craft that perfect tune.
SYLLABLE COUNT
Our AI is your creative companion, skilled at finding the right rhythm and tone in your lyrics, making sure your verses are full of heart and soul.
SENTIMENT ANALYSIS
Explore the moods in your writing and receive suggestions on how to guide your lyrics while staying true to that sentiment.